Springfield, MO Tile & Carpet Cleaning Deals
We already offer the best quality and pricing on Springfield Mo. carpet cleaning services. Here are some more carpet cleaning coupons and special offers you can use when you contact us to schedule your residential or commercial cleaning service. Your carpet sets and impression on your guests. Heavy traffic can take its toll on your carpets and floors. Dynamic Carpet Care of Springfield knows that you need to keep a fresh look in your home when it comes to your floors and furniture.
Carpet Cleaning Coupons From The Pro's
Our top of the line equipment will free your home of not only dust and allergens, but also dirt and stains. You will completely satisfied with our friendly and professional staff. Call us to schedule a service at 417-430-6275 or send us a message on our contact page. A healthy home is a happy home. From carpet cleaning to tile and upholstery, take advantage of some of our special offers today!
Carpet Cleaning Discount
Schedule your Springfield, MO are carpet cleaning online and receive $5 off services under $100 or $10 off any tile, upholstery or carpet cleaning service over $100.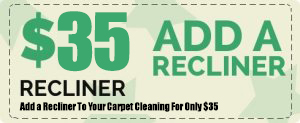 Add a Chair or Recliner
Add a recliner to your carpet cleaning service for only $35. Mention this offer to receive discount.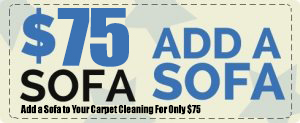 Sofa Cleaning Discount
Mention this offer and add a sofa cleaning to any service for only $75.  
Tile Cleaning Special
Keep your tile and grout looking new for years. Save $25 on grout sealing with purchase of any tile cleaning service. A quality sealant will protect grout from staining and increase its life.