Your Springfield MO Carpet Cleaning Company
Dynamic Carpet Care of Springfield wants to be your choice for not only carpet, but also tile and upholstery cleaning.
We provide both residential and commercial floor care. Call, text or schedule your floor care service online.
(417) 430-6275
We pride ourselves on quality and customer service. Our Springfiled carpet cleaning company will be sure to clean and protect the surfaces in your home or business. Whether it is tile, carpet, grout, or upholstery, we are the ones who can get it done. Safely removing dirt, stains, and odors to keep your home looking and smelling fresh without leaving anything behind. Kill germs, bacteria, and microorganisms living in your carpet with Dynamic Carpet Care. 
SPRINGFIELD MO CARPET CLEANING PRO
Your Springfield Carpet Cleaning Expert, Addison Brown is ready to schedule your cleaning anywhere in the the Springfield area.
Our Carpet & Tile Cleaning Professional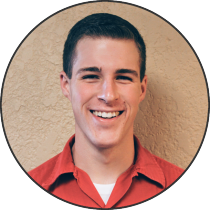 Addison Brown, Owner
Dynamic Carpet Care of Springfield
(417) 430-6275
Call or Text For Appointments
CARPET CLEANING SPECIALIST
IICRC Certifications: Carpet, Upholstery & Fabric
Over 8 years of floor care experience
Experienced Carpet & Tile Care
Addison has been with the Dynamic family since 2010. Dynamic Carpet Care began in Tulsa, Oklahoma in 2002. The Brown family has earned a strong reputation for quality and dependability. They have since worked with families and businesses all throughout NE Oklahoma. Addison moved his family to Springfield, Missouri in 2018. This marked the beginning of Dynamic Carpet Care of Springfield. Addison looks forward to growing his business and serving the Springfield, MO area with quality carpet, tile and upholstery cleaning services.
Looking Forward To Meeting You
Through the years, repeat customers have been the primary goal of the Dynamic Carpet Care family. That's why we will always remain focused on reliable floor care.  Always placing our customers' satisfaction first.  We look forward to meeting our new Springfield tile, upholstery and carpet care customers. Schedule your floor cleaning appointment today. 
SPRINGFIELD MO EMERGENCY WATER EXTRACTIONS
24 HR Emergency Springfield MO Carpet Cleaning & Extraction Service Available. Call Anytime For Emergency Carpet Cleaning Services.